Cosy
Experience the magic of cacao with Lovechock Cosy, our smooth, milk-like chocolate with rice drink and roasted hazelnuts. The finest all-natural ingredients & with less sugar for an amazing smooth taste.
Ingredients:
Cacao mass*, cocoa butter*, raw cane sugar*, roasted HAZELNUT* (15%), rice drink powder (rice, sunflower oil, betaglucan, salt)* (9%), inulin* (6%), emulsifier (sunflower lecithin)*, cinnamon*, salt*.
*certified organic
Can contain traces of nuts.
Lovechock is 100% organic, fits well into a vegan diet, contains flavonoids and is also dairy, soy and gluten-free. "No refined sugar" is part of our mission. Our chocolate is sweetened with inulin, and we use as little as possible. Moreover, all our packaging has been certified as "home compostable" since 2011. Yes, even the transparent foil is made of wood cellulose, which breaks down in your home compost within just 90 days.
Point of Sales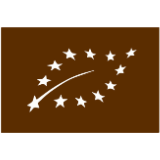 100% Organic
We use only the best natural ingredients for our products. Therefore, all ingredients are organic (SKAL certification 1249180) and we use cacao from Ecuador, Peru and the Dominican Republic. Lovechock sources its cacao beans directly from cooperations who do not use any pesticides and often grow other fruit besides cacao (bio diversity).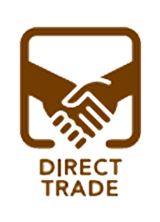 Direct Trade
The cacao that Lovechock uses is produced in an honest way. Farmers are treated respectfully and paid a fair wage for growing best quality organic cacao for us. Lovechock follows the Direct Trade principle, meaning that we buy our cacao beans directly from farmers' cooperatives, cutting out the many intermediaries usually involved in the cacao industry.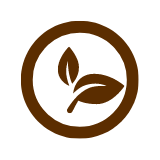 Less sugar
Your well-being is what drives us. Thus we work with coconut blossom sugar, inulin, and raw cane sugar to sweeten our products. We always use as little sugar as possible. And just like all our ingredients, these sweeteners are 100% organic.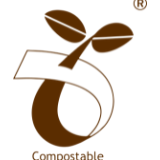 Home compostable
Lovechock wants to take care of the planet. Out of love for our earth all products are packed in home compostable foil and are completely biodegradable. And this already since 2011.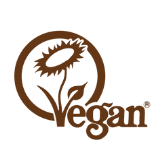 Vegan
From the start all our products are 100% vegan. We want to honour the planet that supplies our ingredients. And we know we can make our chocolate taste delicious without any animal products.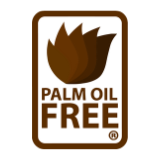 Palm oil free
Lovechock chocolate is palm oil free. We do not only process the cacao as minimal as possible, we also add as less ingredients as necessary. And when we add something, we add exquisite ingredients like superfoods - and no cheap fat.
Gluten free
Our chocolate contains no traces of wheat or gluten. With Lovechock, you can indulge in chocolate even when suffering from gluten intolerance.
Previous
Next
Search online stores
Use the interactive map to search over 5000 stores and find a selling point near you!
Search for stores